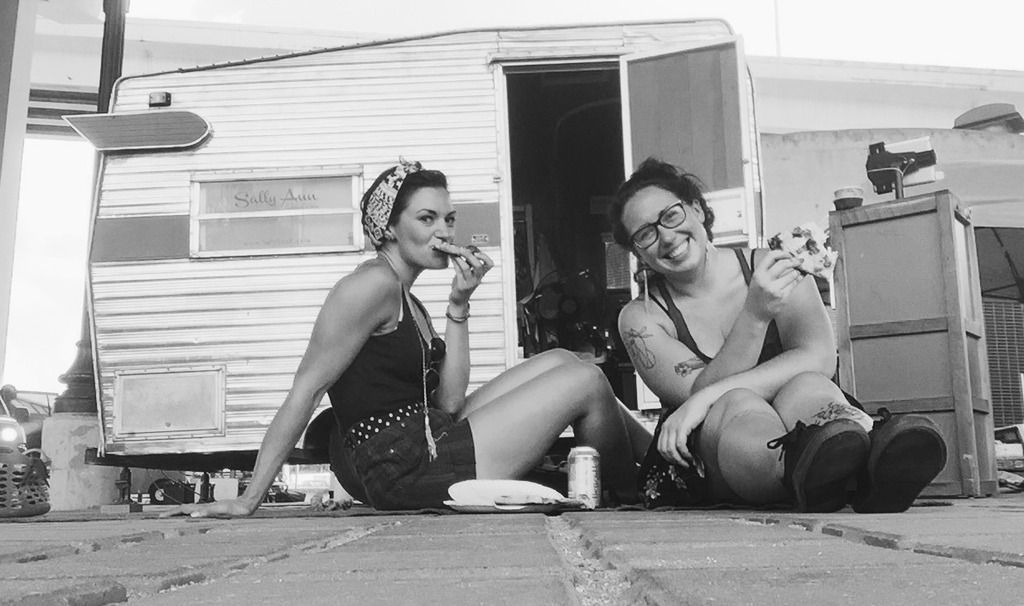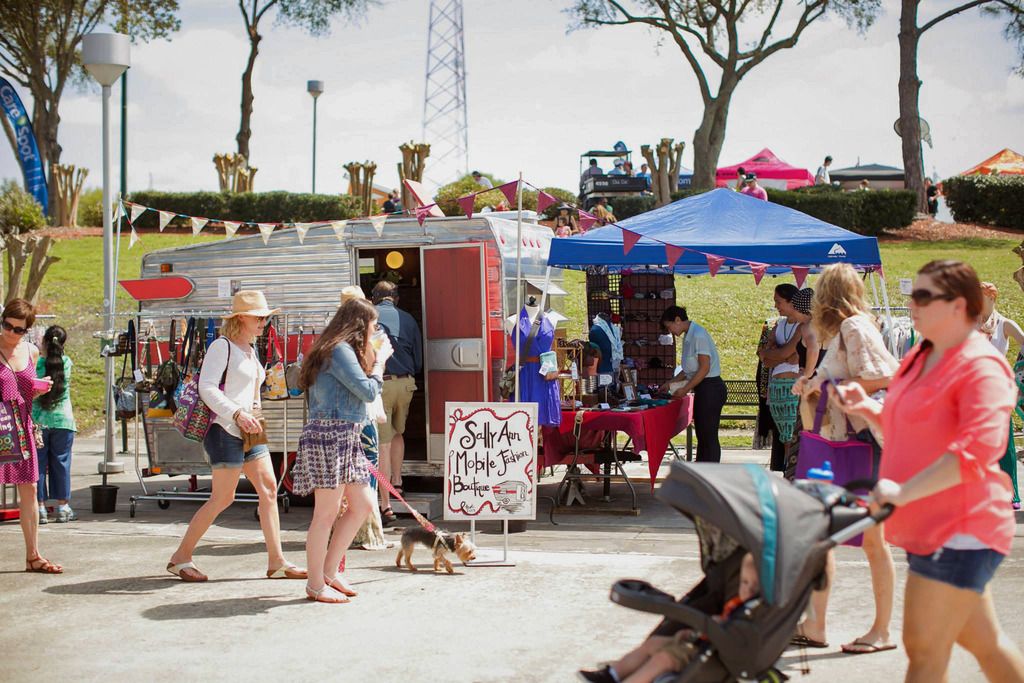 Sally Ann was officially founded in 2008 in a teeny apartment in Lansing, Michigan by Sally Keiser. After sewing and alterations for extra cash in college at Michigan State University, Sally realized she had bigger dreams than her studies in Anthropology. She did what most parents dread, she dropped out with just a year before graduation. Armed with a 1 mepapixel digital camera and a few tote bags, Sally started selling handbags, iPod cases, laptop sleeves, and small accessories on a Myspace page and a local used record store. When Sally first started, she told herself. "I don't plan to take over the world, but I want to make a difference. I want to see my bag on a stranger walking past me on the street, and be able to say, hey, these hands made that!"
Sally relocated to her hometown of Muskegon, Michigan for a brief year, sewing feverishly to get her Etsy shop up and running. But with a bad economy preventing her from blossoming, she relocated to Augusta, Georgia. Warmer weather and free room and board from her Navy sister gave her the opportunity to sew and design full time. Sally was finally able to really focus on business, spending her days sewing handbags, lingerie, women's clothing, accessories, and more. She was also employed as a bridal seamstress at a major bridal chain, helping develop her fine seamstress skills.
With a few fashion shows, countless purse collections, and a gallery exhibition under her belt, Sally's time in Georgia reached it's peak, and she continued south. May 2013, with Jacksonville, Florida in her future, she pulled behind her moving truck an almost finished mobile boutique, Shelby, a 1973 Shasta Compact. Purchased for pennies on Craigslist, she had plan to become a fully functional mobile business. Sally debuted alongside Shelby at Riverside Arts Market in July 2013, introducing Jacksonville to it's newest designer. 
Sally has worked nonstop the last two years in Jacksonville, sewing and building the business, striving to be a mentor to young seamstresses, and a designer for the everyday woman. Competing at the world's largest crowd funding festival in Jacksonville, Sally Ann placed top 40 in 2014, out of 650 projects, and top 10 in their category in 2015. Working to become a household name and serious contendor in women's handmade fashion, Sally and Sally Ann continue to work diligently. 
Expanding in September 2014, Sally Ann gained it's second employee! Jenna Richey started as an assistant and quickly became a force of good and inspiration for the brand. An Alabama native and artist, Jenna works at market, sources and curates vintage fashions, and stitches "Dirty Dirty Looks", a new chapter of Sally Ann.
Shelby just celebrated 'her' second birthday at the Riverside Arts Market. Two years of being open for business in Jacksonville is such an honor. Sally has proved time and time again, that her goal of seeing her work on the streets and in everyday life are becoming a reality. It's only up from here.
Sally Ann recently moved into their first out of home studio at one of the most sought after artist spaces in North Florida, CoRk Arts. Big things are coming for the brand. And we're so excited to share them with you! 

Find dates and event on Facebook.
Follow our work on Instagram.
Read more about our past adventures on our blog.